Free Akashic Records Reading
The Akashic Records are a dimension of consciousness and vibrational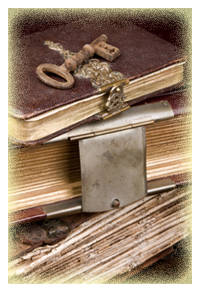 catalog of every detail of the soul's journey throughout all lifetimes…past, present, and future. Accessing the Akashic Records sheds light on issues, circumstances, and challenges at the soul level, creating shifts that realign and enlighten….. providing profound spiritual insight and revealing the gifts each soul is blessed to share with the world. Learn more about the infinite possibilities available to you through the Akashic Records and develop a more conscious relationship with your inner-most self at the soul level.
A Free Akashic Records Reading with Sundi is a 15-20 minute reading done at a distance. Sundi uses The Pathway Prayer Process® to consciously access the Heart of the Akashic Records, created by Linda Howe, Founder of the Linda Howe Center for Akashic Studies. This method directly connects Sundi with an individual's Masters, Teachers, and Loved Ones who share their wisdom and insight.
Please note accessing the Akashic Records is not a form of divination or prediction, nor is it a religion or associated with any religion. Rather….they are an infinite spiritual resource for conscious development and expanded awareness. The Akashic Records acknowledge who you really are at the soul level, your soul contracts and purposes, past lives and issues that were resolved and/or were not resolved, your connection to people, places, and even pets and why they are in your life….as well as how to overcome any challenges you are facing.
Accessing your Akashic Records offers insight and healing by providing a unique perspective – your soul's perspective of you….where you've been…where you are going….and revealing your best possibilities.
For a limited time, I am offering a FREE reading with your purchase of the Consciousness 101 course material (which now includes The Bright Future Workbook).
I am offering this free reading as a prelude to Consciousness 101. When I provide insights into who you are, you will be able use the steps outlined in the program to drop all that you are not, become all that you want to be and manifest all that you wish for! *Please complete this form after you make your purchase so I have the information I need to access your records and do the reading.
Here's an example of what I might see. I worked on a woman today who was a bit stuck in her career, not having a lot of ambition, and yet wanting a life with more support & security. The message that came through was to "shine your light". I saw different images representing this message. And then saw an image of her getting married. She was in a wedding dress, looking literally "electric" and dancing with her groom and kind of leaning on him as he "supported" her. So, she took the message to mean to be happier and to get out more so that she can spread that light, and obviously find her groom!
After you complete your purchase, I will contact you to schedule your FREE reading. I look forward to speaking to you.
Love & Light,
Helping to facilitate transformation by accessing the state of possibilities.

Certified Matrix Energetics Practitioner
Reconnective Healing & The Reconnection
EFT Cert-I Practitioner