The Subconscious
The subconscious mind can be a game killer when it comes to the law-of-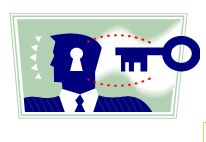 attraction and creating the life you want.
When your conscious mind is doing all the right things and you're working very hard, and not seeing anything happen, or not seeing the right things happen, it's most likely your hidden, behind the scenes thoughts, limiting beliefs and conflicting desires at play.
And the problem with you subconscious mind and the thoughts that lie therein is that they are not obvious… they're hidden underneath years and years of learned thought patterns.
Your unconscious beliefs can hold you back. Belief is the strongest manifesting feeling there is. And since what is not conscious seems to have dominance over what is conscious, it wins.
So the trick is to train it to believe what you need to believe in order to get what the conscious mind wants.
This can be done easily if you make a habit of a 6-step formula that includes clearing negative emotions, raising your vibrations and asking for what you want. There are 3 other steps and the combination that can help cancel out the obstructions you don't need and put you on a path to having all that you want.
My Consciousness 101 Course takes you through 30 days of tips, tools, ideas and exercises to help you find and deactivate the subconscious thoughts that don't benefit you, while bringing you success along the way by learning to make a habit of these 6 important steps.
Transform any situation by doing these 6 steps. For example, you want an interview to go well, you do the 6 steps. You want to find a date for the party in 2 weeks, do the 6 steps. You want to resolve an issue with the bank, you do the 6 steps.
The 6 steps along with some simple exercises will help you discover and cancel out anything the subconscious does to hinder your success. And as you progress in the program, and clear the subconscious obstacles, you also start seeing evidence of the bigger things in your life you want. Lasting love, financial independence, and optimal health are all possible.
Love & Light,
Helping to facilitate transformation by accessing the state of possibilities.

Certified Matrix Energetics Practitioner
Reconnective Healing & The Reconnection
EFT Cert-I Practitioner